Ruddy Duck Ridge
Ruddy Duck Ridge

Rockbridge, Ohio 43149

Phone: 937-707-8923

Web Site:

www.ruddyduckridge.com

Property Overview

Escape from the everyday at our secluded cabin tucked back in a wooded hollow. Ruddy Duck Ridge has the rustic weathered feel of yesterday with all the fixins' you need to have an enjoyable stay.

Category: Hocking Hills Cabins
Accommodations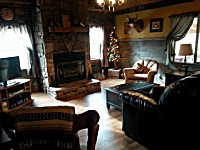 Cabin #1
- Escape from the everyday at our secluded cabin tucked back in a wooded hollow. Ruddy Duck Ridge has the rustic weathered feel of yesterday with all the fixins' you need to have an enjoyable stay..
Maximum Occupancy: 4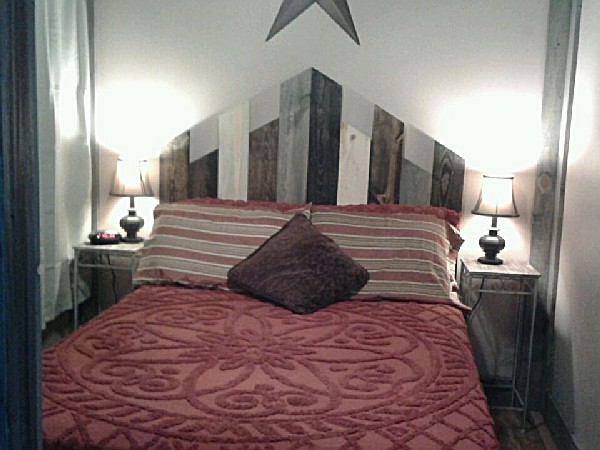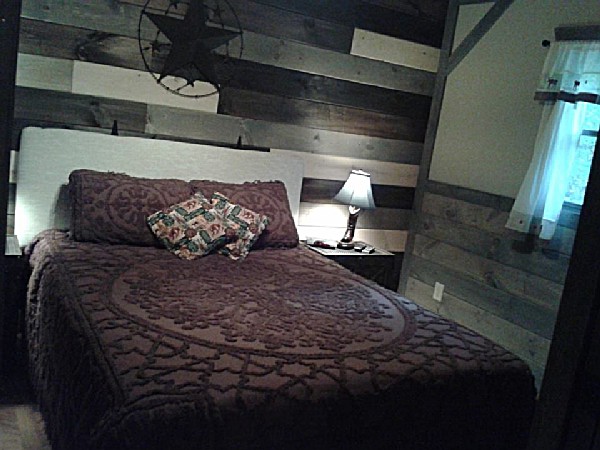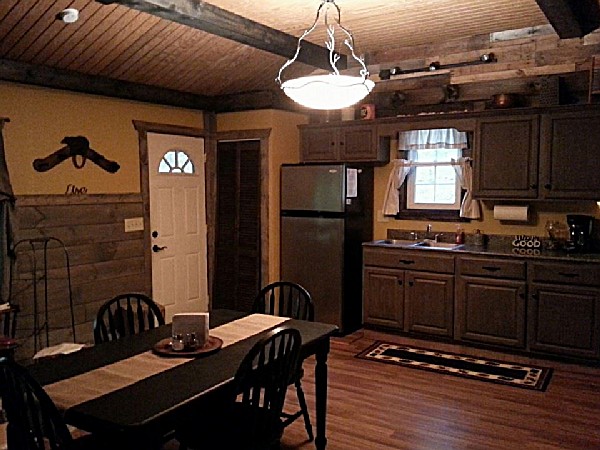 Featured Amenites
(The most commonly requested Hocking Hills amenities are listed in bold)
•

Hot Tub


•

Firewood Provided


• Gas Log Fireplace
•

Big Screen TV


• DVD Player
•

Fire Ring


•

Air Conditioning



• 2 Bedrooms
• Full Bed
•

Queen Bed


• 1 Bath
• Gas Grill

•

Suited for Children


•

No Smoking Inside


• Stereo System
• Movies

Visitor Reviews
Rating

5 out of 5

Leslie Blankenship

Review Posted:

Jun 18

Date of Visit:

June

Thank you so much for making the ending to our weekend much better!! Started out at a different cabin, where we were afraid to mess anything up! Turned out there was a misunderstanding with our reservation and we were booked 1 night instead of the 2 nights we had originally be confirmed. After many tears and my amazing mom, she go us into this cabin!! It was a blessing as soon as we pulled in. My husband instantly found humor in the signs. As soon as we walked in, he said this place is more us. So it was! Loved having the DVD's we have 2 small kids, it was nice to relax, not feel like we couldn't touch anything. It was peaceful and just what we needed! Thank you for being so accommodating at such a last minute literally!! We will be back!
Rating

5 out of 5

Best Getaway In Years

Review Posted:

Apr 28

Date of Visit:

April

Secluded, quiet, amenities galore inside and outside the cabin, my wife and I stayed recently and we couldn't be happier. You just need to bring your food and yourselves, everything else is provided. Well maintained, close enough to stores if needed, though we brought all the water and food we'd need we never left. We will be back and soon we hope. The owners are super personable, easy to deal with and really made the stay amazing. The bedrooms, the living room area, the hot tub all absolutely amazing! Also must mentions the fire place, fire pit, gas grill, full kitchen with every pot, pan, spice or silverware/utensil you could need, all of it just great. What a gem!
Rating

5 out of 5

I love this place!!!!!

Leonard L,

bellbrook, Ohio

Review Posted:

Aug 13

Date of Visit:

April

This place is a cozy retreat! I have been here by myself to get away from the world and with my son and on other occasions. Lake Logan is near by which we love, but this place the decor is awesome and so much fun. I have never had a bad time here and in the summer months it's so gorgeous with all the beautiful trees around and the birds. The Jacuzzi is so awesome to unwind after a long day! I highly recommend this place and I'm a picky person :P
Reviews are the subjective opinions of Hocking Hills visitors and not of HockingHills.com
Web Site:
www.ruddyduckridge.com