Frontier Spirit
Sep 29, Sep 30, 2018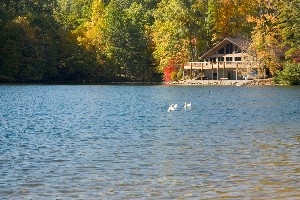 Join us and experience the trials and tribulations that the first settlers in the Ohio Territory endured as they fought for and carved out a home in early Fairfield County. This is a step back into time that can be enjoyed by all ages.
A large village has sprung up showing the life of the early settlers with demonstrations by skilled craftsmen of cooking, soap making, blacksmiths, spinning, weaving and more.
The marquis tent provides a place for music by many musicians on various period instruments, speeches by local dignitaries and various skits. Games and activities for children are also part of the village entertainment.
Concessions are available...snacks, drinks and food including bean soup cooked in iron kettles over an open fire.
Cost: Free
Contact
2805 Old Logan Rd SE
Lancaster, Ohio 43130
Phone: 740-687-6651
Interest Tags
Outdoor Activity, Family Oriented, Special Interest, Wildlife,
Additional Events
Nearby Activities and Attractions